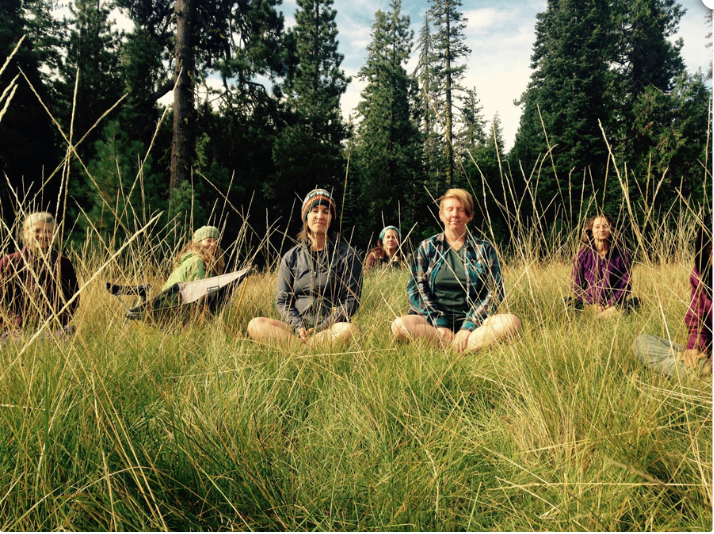 June 28–July 2
Lower Klamath River
Northern CA/Southern OR
no rafting experience necessary
The wild is calling from within, calling from without. Will you listen?
The cathedral of the wilderness is waiting for you, to stir your lifeblood, to beat the drum of your inner life. The river waits to quench you, to make lush what has become barren and to rejoin you to the ecosystem of kindred community and sacred space. Long days afloat on the water, bubbling with insight, laughter, play, reflection and spacious intimacy with your untamed nature.
You are invited to join an extraordinary river trip designed to bring you into deep connection with nature- both yours and that of the river and land we travel. In the warmth and nourishment of honest sisterhood, we will journey through 5 days of transformation and remembering- a journey of initiation into your elemental self, a return to the wild woman within that calls to you in your most private moments.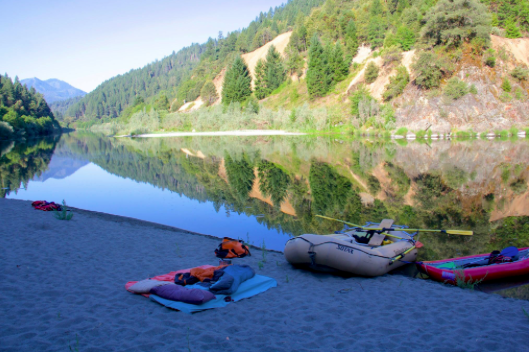 On the crisp waters of the lower Klamath River, held by the banks of pristine wilderness, world-class river guides and Sarah Byrden's renowned and masterful facilitation, you will be will taken by the hand into the tender, fierce and vital world of the wild. Your wild. Open your morning eyes to the wide sky and silence, solo time, meditation. Circle around the warmth and illumination of fire and bright women, share delicious meals that we have cooked together, bring your body to rest on the earth under a canopy of stars. Play, celebrate, explore. Wonder at the stories of the native life along the river, renewing your own story as your more authentic voice reveals herself to you.
Held inside of the exquisite frame of a story from the oracular book, Women Who Run With the Wolves, these days will be dedicated to the tenor of the wild soul self. Through the practices of Gateless Writing, sacred sharing, ritual and MogaDao Archetypal qigong, we will call to and stir her awake, as the wild becomes your sacred partner in exploring more fully what it is integral to your life and your becoming.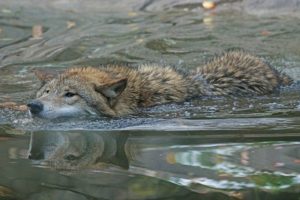 If you are can hear the call, whether it whispers or wails, come. The wild, the women, the river, and the promise of life and the untamed soul await you.

"Go out in the woods, go out. If you don't go out in the woods nothing will ever happen and your life will never begin."
— Dr. Clarissa Pinkola Estes

PLEASE NOTE: Participants must have experience, capacity and inner resources for navigating emotional, psychological and physical challenge and growth. This trip will be an encounter with your own truth and self, which can sometimes bring things to the surface. It is important that participants have the inner capacity to navigate their own inner journey and what might arise in their process.
Fill your cup, nourish and celebrate the life that is all around and within you
Remember, return to the wild soul self, the one that gives your life meaning from within
Gather the courage, clarity and inspiration to step into the next stage of your life
Nourish and nurture what aches, is tired and thirsts
Mark and empower an important transition or intention
Drink in the power of honest sisterhood
Give yourself a safe and sacred space to see important truths, make important decisions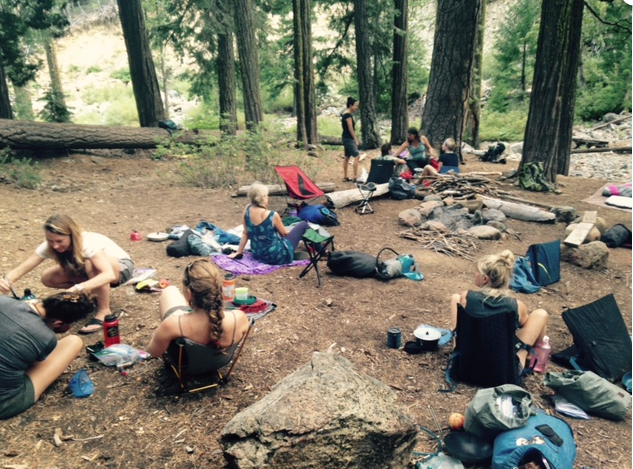 Wild women. They come to be fed by beauty. To laugh and to cry and to soar. To return to themselves. To be nurtured, to be seen. They come for the trees, for the sky, for the earth, for the place from which they came. They come for adventure, for solitude, for sovereignty and challenge. They come for mind-bending beauty and ceilings of shooting stars.
They come for home.
Why will you come?

Save your seat, and share this opportunity with the women you love!**
COST: $1650
or 4 payments of $455.00 over 4 months
Limited scholarships available based on financial need, application, and availability.
Please email admin@theelementalself.com to inquire if this is a fit for you.
A word about cost, as it is higher than my other trips: The price for this trip reflects the high level of facilitation and guidance that you will receive on this trip, which is the element that will set this trip apart from any other river trip available….as well as  costs for an additional 3 raft guides and our river gear.
REFUND POLICY: Full refunds available, minus a $100 admin fee, until June 1, 2018. Cancellations made between June 1-10th, 2018 will receive a 50% refund, minus a $100 admin fee. Cancellations after June 10th will not be refunded. It is up to the canceling participant to fill their spot if they would like to recoup these funds. Such arrangements will be negotiated between said 2 parties. The Elemental Self will keep the original payment, as paid, by the original payee.*
EXTENDED DETAILS ABOUT THE TRIP
PACKING LIST
Note: Tents and cookware are provided.
1 sleeping bag- make sure it is warm enough for you- always air on the side of too warm
1 sleeping pad
1 headlamp with extra batteries
1 waterproof camera (optional)
1 personal eating utensils (lg bowl, mug, spoon and fork)
1 water bottle that carries at least 2 liters
5 Underwear
1 shorts/swimsuit
1 river sandals with strap or water /tennis shoe
1 Pair of shoes for camp/ nighttime
1 fleece or non-cotton pants (no jeans)
3 T-shirts
1 Sunshirt
1 fleece or non-cotton sweater
1 Puffy jacket (down or synthetic) or an insulative layer of some kind
1 Rain jacket
hiking boots/shoes for day hiking
day bag (small backpack for day hikes)
1 small dry bag for personal gear on the boat
1 camp chair- crazy creek et: – essential- you will want to have this
1 beanie
1 sunhat
3 pair of socks (warm)
1 sunglasses with neck strap
1 bandana
1 personal toiletries including lip balm
1 personal medications
1 sunscreen (high spf)
1 journal and a pen
A small gift- something with symbolism and meaning that calls to you, that will be given away
LOGISTICS
Plan to meet on the river, near Happy Camp, by 9:30 am on June 28th. Bring a full belly this morning. We will eat lunch on the river.
We will put in at about 11 am.
July 2nd: We will pull off the river by about 2 pm
July 2nd. Account for time to unpack the raft.
Exact meeting location and plan for parking cars will be announced.
Depending on where you are coming from, there are hotels in Yreka, as well as in Willow Creek, and campgrounds near the river (Curly Jack and Bluff Creek).
CARPOOLING
Once we get closer to the trip, we will send out a group email to everyone and you can coordinate carpools if desired.
OUR CREW

We have an awesome crew! We will be guided by 3 incredible professional raft guides- Alyssa, Brianne and Joelle- I am so psyched to be bringing these 3 women together to take us down this river.
OUR TRIP
Our week together will create a space for connecting deeply with yourself, your own truth and soul. We will draw from practices of MogaDao  Archetypal Qigong, land-based ceremony, wisdom and ritual, the Gateless Writing method, the oracular book Women Who Run with the Wolves. We will ebb and flow through various activities and atmospheres of exploration, including sacred physical practice, writing, land-based activities, meditation, silence, movement, hiking, group sharing, solo-time, story and laughter…lots of laughter.
Rather than using the wilderness as a backdrop for an outward pursuit of adventure, we will be acknowledging and listening to her as a central and animate character in our own wild and human journey. We will attune to the land and allow her to inform and influence us, instead of the other way around. We will slow down and attune to a more natural rhythm that will allow us to see, hear and feel in ways that that elude us in the business of our daily lives. Our mornings will begin in silence. These trips dive deeply into inner transformation and exploration. They will ask a lot of you- they will ask for honesty, vulnerability, humor, a willingness to look and see, to grow. They are gentle, they are fierce, they are wild, they are sweet. We laugh, we cry, we hike, we share, we write, we sing, we practice, we dive deep, we soar high.
You will walk away feeling recharged, nourished, more aligned with your life and intuition, connected to the fire inside you, and deeply aware of the preciousness of this sacred life.
WHAT OTHERS HAVE TO SAY
I feel like I have my life back.
Women's Wilderness Trip, Trinity Alps CA
Of all the learning experiences I have signed up for thus far in my life, being led into the wild by Sarah has touched me more deeply than any other, and I am so happy to have this work forever ingrained in my soul. If you need your connection restored — to self, to others, to nature, to the wild in us all — this is one path I highly recommend.
Trinity Alps Trip 2016
If you are feeling the itch inside, the rising tide of knowing that something is ready to shift for you — something you may not be able to put words to yet, but something nonetheless is calling to you from inside…. calling for space, calling for attention, witness, accountability, clarity, direction, ownership, reflection… this trips provides a perfect container for you to access all of what you need RIGHT NOW for your life, sourced from within and tended to by nature and by Sarah's skillful, loving guidance.
Trinity Alps Trip 2016 
It is difficult to put into words how powerful and life changing this wild woman trip was for me. It was a process that worked through my mind, body, heart, and soul…I reached places on this journey I had no idea existed. It was challenging yet incredibly fun and felt free flowing…This trip has changed my life drastically and I will be forever grateful.
Women's Wilderness Trip, Trinity Alps CA
It was easily one of the best experiences of my life thus far, and I loved every bit of it. This is probably the first workshop type experience I have ever been a part of that I walked away completely and utterly satisfied with everything that had been offered….my own experience is that my expectations for this trip were completely exceeded in every imaginable way. I've never felt so safe in a group of women.
Women's Wilderness Trip, Trinity Alps CA
ABOUT SARAH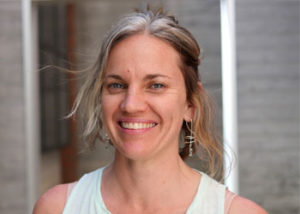 Sarah Byrden, is a renowned facilitator of the inner life and soul work. To join Sarah in the wild is to work with her in her truest element. Known for her grounded presence, insight, and ability to guide participants into deep territory, her wilderness trips are her heart's song, as all the worlds of soul, self and wildness converge to bring us home to ourselves, this earth and each other. As a guide, educator, writer and public speaker, she has been working in the field of wilderness immersion, international cross-cultural development, and body-based healing since 2000. She is known for her domain-changing work and visionary leadership in sex-education and is a 2 time TEDx presenter on this topic. She is a certified MogaDao Sacred Daoist Sexuality Teacher and holds over 2500 hours of formal training in western and non-western body-based healing modalities. Her most recent project, THE BODY OF SEX is a radical paradigm-shifting approach to sex education and empowerment on college campuses.