SEX AND THE DREAM OF WINTER
A day of sacred practice and community, nourishing and understanding sexual energy in the depth of Winter.
This 1 day intensive will be a poignant dive into the fundamental energy of your life- your sexual energy, or from a Chinese Medicine perspective, the Jing that lives in your Kidney and is the very reason for your existence, harboring the code of your destiny as well as the reservoir of your health. Winter is a special time in which our Kidney energy, and yes, our sexual essence, is asking to replenish itself, gather and consolidate.
This day will be include MogaDao Archetypal and Sexual Qigong practices, MogaDao Internal Alchemy, 5 Element Yoga, hands on healing , creative expression and tending to the beat of community heart- all towards tonifying Jing/Sexual qi in the heart of winter.  It will be a deeply healing, rejuvenating and soul-quenching.
This day is especially powerful for those who are working with energy depletion, chronic illness, and is a safe and gentle introduction for anyone who is intersted in the pracices of MogaDao Sacred Daoist Sexuality. I will also say that this day will be a gentle refuge and practice space for anyone  with sexual trauma and a desire to heal.
This day is perfect for beginners as well as for return students who wish to refine, to exhale and deepen into their practices.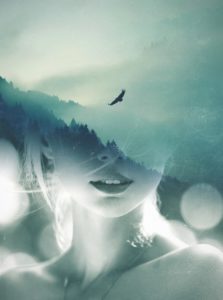 Sunday, January 14th 
9am – 5pm
All genders welcome
After January 8th: $175
LOCATION TBA

Sarah will also be offering a community lecture while she's in town
HEALING IN A TIME OF  SEXUAL FRACTURE: UNDERSTANDING SEXUAL ENERGY AS THE ROOT OF LIFE
A lecture by Sarah Byrden
LOVE REVOLUTION
Thursday January 11th, 7-8:30pm
$10-$20 donation
Pay at the door
"Do not lose hope. We were made for these times"
-Dr. Clarissa Pinkola Estes
We are in a moment in history when sexual trauma has pushed to the forefront of our collective consciousness.  And in that, we are being summoned as never before, into our deepest reservoirs of integrity and awareness. The #MeToo movement has raised voices around the world. Where do we go from here? How do we truly heal and understand our sexual energy, histories and desires in a way that brings us back into integrity and coherence?
Join Sarah Byrden, a visionary sacred sexuality teacher and sex educator for a powerful evening of "re-mythologyzing" sex- offering a paradigm for sex and sexuality that will breathe life, integrity and truth into the current landscape of sexual trepidation and confusion. This lecture will be a beacon of healing and trustworthy hope.
Also: Two Morning Medical Qigong Classes
Friday January 12 12:00-1:30 pm
Saturday January 13 3:00-4:30 pm
Both classes are at 905 Skylark place (at the center for assisted living- enter the door marked 905)
$20
MogaDao Qigong forms are poetry in motion. The Qigong forms themselves are medical qigong forms, offering tremendous energetic healing and cultivation toward the Chinese organ systems.  Qigong is a system of  body postures and movement, breathing, and meditative awareness with roots in Chinese medicine, philosophy, shamanism and martial arts. However, It is through the beauty and embodied poetry of the MogaDao qigong forms (an articulation that is quite unique and original to MogaDao) that we touch into the wisdom of Archetypal power, as a reality, not just a concept.  Through these forms, we embody the magnitude of specific archetypes in a way that touches our soul and spirit as we have longed for.  Inside of the forms, we come to understand something of our own potential, nuances, beauty and specific essence.  We write the story of our own becoming with our bodies.  The forms are both a map and a mirror.  Their perfection and wisdom lies in their energetic wholeness and completeness. Within each form exists a map for energetic harmony, representing natural cycles of being and human powers in their fullness, containing wisdom and certain "guideposts"  against which we can more clearly see our own  current patterns as well as touch the stirrings of our potential. These forms are, themselves, teachers. They exist for us as ancestors, bridging time, reaching deeply into both the past and the future. Our immersion into form becomes an embodied prayer with the power to heal, amend, forgive, rewrite, understand, and cast  faithfully toward destiny.
About Sarah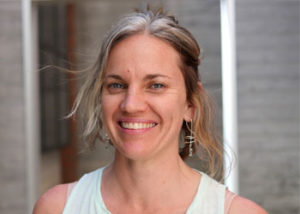 Sarah Byrden is a visionary teacher dedicated to a more courageous way of being. Her work is an ecosystem of transformative possibility, path to remember why we are here and what we have to give this world. As a MogaDao Sacred Daoist Sexuality teacher, wilderness guide, bodyworker, creative writer, and public speaker, she holds more than 2,500 hours of formal training in western and non-western healing modalities, 17+ years of experience as an experiential educator int he US and abroad and 13 years of private practice. Her work is of and for the soul voice in us, opening doors to our deeper truths so that we can can come into greater integrity, honesty and aliveness.
What Others Have To Say about working with Sarah
'Your leadership is a gigantic breath of fresh air because you lead and guide in a way that makes others feel seen, feel equal, and feel empowered. I have never had a teacher that embodies so many wonderful qualities all at once. Your humility, vulnerably, and availability combined with your vast amount of knowledge and experience make you someone I would follow again and again. Plus, you're enormously fun to be around and the fact that we laughed so much made any challenge so much easier to handle.'
'The perspectives I gained about sexuality, sex and relationships has opened me to align with aspects of my True Self that I was judging and suppressing. This led to some mental/emotional healing and further fulfillment in the intimate relationships realm of my life….The men's self cultivation practices have played a big role in my shift from a significant level of chronic fatigue to more consistent abundant energy. My productivity level has increased, which has allowed me to create more work-life balance and get back to being on fire with my life purpose. Nothing is more precious to me than that. Thank you, Sarah.'