Write Here, Write Now: A Gateless Writing retreat for women
May 23- 26
Buckhorn Springs, Ashland, OR
PRICING: Includes 3 nights room and board.
Double Room :$1150 or 3 payments of $421
Single Room: $1260 or 3 payments of $462
Single Cabin: $1320 or 3 payments of $484
Limit 13 women. Payment required to hold your spot. If the retreat fills, you will be placed on a waitlist.
This year's retreat will nestle us in the beautiful hills of Ashland as we spend 3 days dedicated to the power of writing in community. This retreat will bring forth what you need to say here and now, in this place, in this time.
In these 3 days you will feel seen, come alive in ways that take your own breath away, become intimate with your own soul in a way that gives meaning to the life you are living now. Your writing will get brighter, your inner critic will get quieter, and you will walk away pulsing with the beat of creative community and your own heart's song.
Utilizing the brilliance of Gateless Writing, a method based in the neuroscience of creativity, you will receive purely positive feedback in an unequivocally safe writing space that will unlock your creative brilliance. There will be no critique in this creative space. You will only hear about what is strong in your writing which will stoke the fire of your unique genius in powerful ways.
You'll walk away with a deeper connection to your creativity, the power of your writing, and your unique voice. The retreat will include generative writing, bodywork with Sarah, one- on-one coaching with Kate, stunning nature walks, delicious food, time to relax in Ashland, and our collective devotion to the soul-making play and sisterhood of writing.
ARRANGING TRAVEL: Buckhorn Springs is about 5 hours from Portland International Airport and about an hour from the Medford airport.
ARRIVAL & DEPARTURE
You are welcome to arrive Buckhorn 4pm on Thursday, May 23. We encourage you to arrive with enough time to relax and settle in before dinner. We will meet at the lodge at 5:30 and sit down for an opening feast together at 6:00, followed by our first session.
The retreat will end after lunch on Sunday the 26th.
If you are flying, Please plan your flights accordingly so that you can be present for the full retreat.
LODGING: Buckhorn Springs is a family-owned and a very special place. Most of us will be staying in the wonderful (double or single) rooms in the Lodge or the Toft House. Room assignments will be made in May by Buckhorn Springs. You can choose the option of a cabin, which will also be assigned in May.

MEALS: Except for Saturday night (in which we will venture into Ashland for a festive group dinner in town), all meals will be lovingly prepared for us from dinner on Thursday through lunch on Sunday. Meals will be vegetarian with the exception of a meat or fish option available each day at lunch. Vegetarian, Vegan and Gluten-Free options can be accommodated (though this is not a GF kitchen). Any further restrictions, please plan to supplement your own meals accordingly.
REFUND POLICY: Full refund, minus an administrative fee ($50), is available through March 15. Beyond that time, if you need to withdraw from the retreat, we will issue a refund if we are able to fill your spot from our waitlist. If we can't fill your spot from the waitlist, we would greatly appreciate your help in finding the right person to fill your spot. If we can't fill your spot, we won't be able to issue a refund.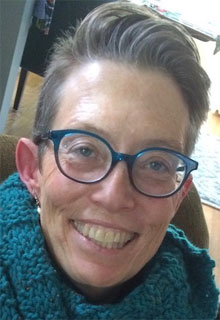 Kate Gray's passion stems from teaching, coaching writers, and volunteering as a writing facilitator with women inmates. She is the author of three poetry collections, and her first novel, Carry the Sky stares at bullying without blinking. Kate and her partner live in a purple house in Portland, Oregon with their impetuous dog. For Every Girl: New & Selected Poems will be published by Widow & Orphan Press in March, 2019.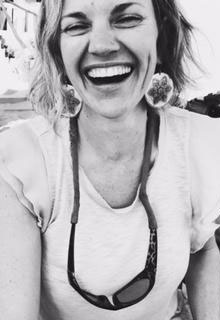 Sarah Byrden is a hopeless lover of words, a gifted facilitator and loving bodyworker. Most known for her domain-changing work in sexuality education, she has been working in the fields of empowerment education, international cross-cultural development, and body-based healing since 2000. Sarah is a certified Gateless Writing teacher and brings her gifts of insight, intution, buoyancy and depth to the writing space.