W.I.L.D.: Wilderness Immersion and Leadership Development for Young Women ages 15-19

A 10-day backpacking trip in the Yosemite Wilderness
June 14-23, 2021
$1950: (need-based scholarship assistance is available)

This extraordinary summer adventure is a collaboration with my trusted friends and colleagues at Back To Earth in the Bay Area, a joining-of-forces that has been weaving itself for several years and finally taking shape in this long-requested and needed-now-more-than-ever program for teenage girls.
This W.I.L.D trip will be a profoundly nourishing, reconnecting, empowering and life-punctuating journey for young women.
Why now?
Our youth have been among the hardest hit by this last year + of COVID-19. Social distancing and learning over screens has left our young people thirsting for meaningful in-person connection, physical engagement and opportunities for real growth and mentorship. We have seen a certain disorientation set in…many have lost their sense of play, belonging, inspiration and meaning. In order to thrive, our youth need to feel their shared-humanity, creative possibility and truly seen and guided in their journey. To ferry the passage from adolescence into adulthood, they need to know that they matter and have the agency to create, contribute and express in ways that are true to their souls. We are at a social, cultural and ecological tipping point in the United States and on our planet as never before. The call for healing, justice, innovation and new vision is resounding. This tipping point is the inheritance of our young people, and it is they who carry the potency of imagination, passion and energy that our world needs to ferry the passage into our future.
Why this?
We understand our young people as quite literally the future, and deserving to feel a "now" that speaks to their yearning, inherent value and becoming. We offer this trip as an experience of the "now" they deserve…A 10 day rite of passage that will be in and of itself a world they want to create and be a part of. We are here not only to catch and hold our young women and female identified teens in this particular time, but to stoke the fire within and remind them that they are whole, have a place here and now, and are wanted and encouraged toward their brilliance, beauty and wisdom. Time and time again, for our shared 27 years of experience, we have seen that young people who choose to immerse themselves in wilderness, in this kind of intentional and transformational container, forever reference their experience as a turning point, threshold and true-north. These 10 days will offer a model of compassionate, supportive female leadership and community for young women.
This summer's W.I.L.D. for young women is a skill-building, ceremony-based backcountry program that will support teenage girls to achieve their next level of maturity and express their authentic selves. Participants learn how to travel safely in the backcountry, manage risk, and develop real world leadership skills. Through a variety of nature awareness and mindfulness practices, we develop relationships with nature that sustain physical, mental and emotional wellbeing. W.I.L.D.'s unique combination of hard skills training, expressive arts, and rites of passage work fosters a culture of gratitude and resilience that supports transformative personal growth. The challenges of a wilderness immersion allow young women to explore their edges and abilities, while learning to care for themselves. The mixed-age range of participants allows for the powerful experience of mentoring, leadership, and raising-each-other up within the group. And the presence of Jesse Sachs, a male guide, among all that he will bring to the table as a seasoned and skilled facilitator, will allow for this group of young women and female-identified individuals to experience sacred witness and unmitigated support from a conscious male presence.
**This is a COVID safe experience. We ask that anyone flying in from out of state produce a negative COVID test within 72 hours prior to the start of the trip. Sleeping spaces will not be shared. Ample hand sanitizer is provided. And it easy to maintain and create open-aired distance in the wilderness. It is truly the safest communal space possible in these times.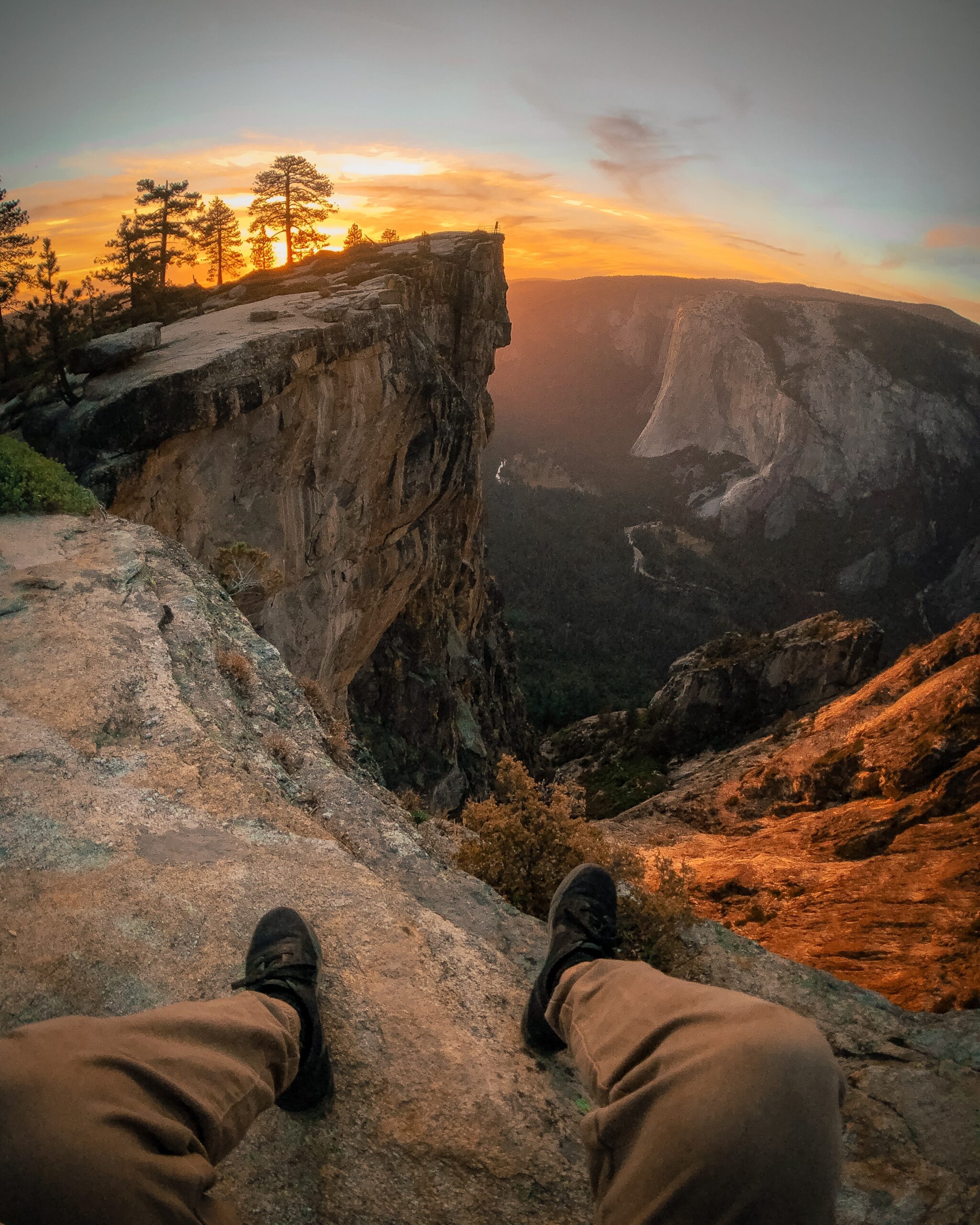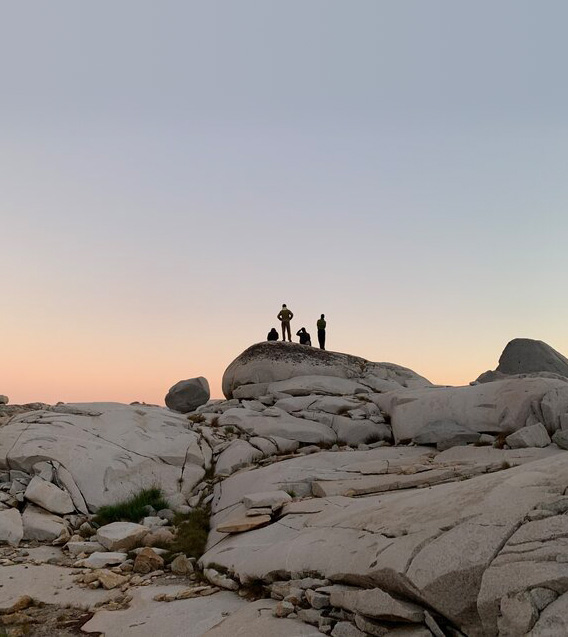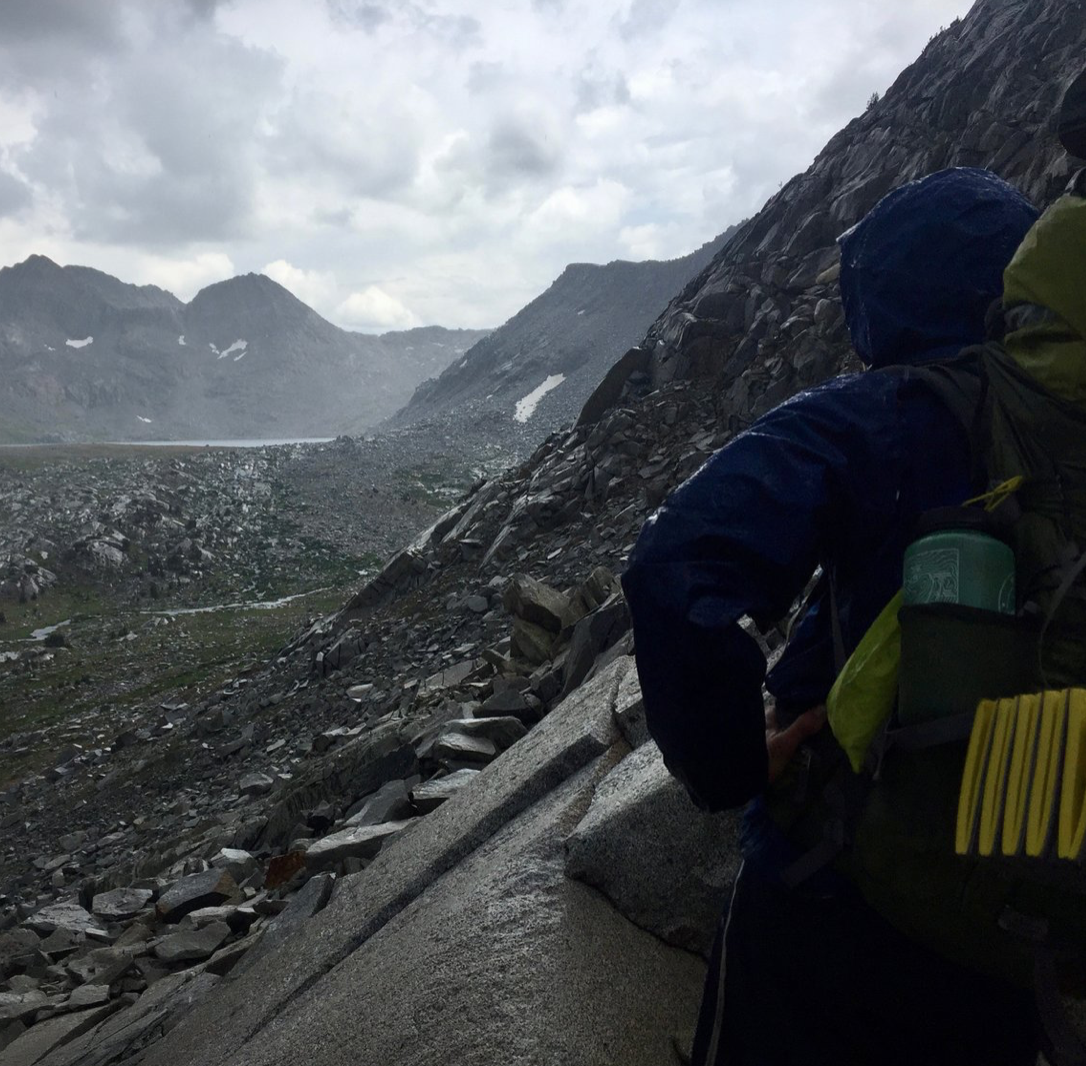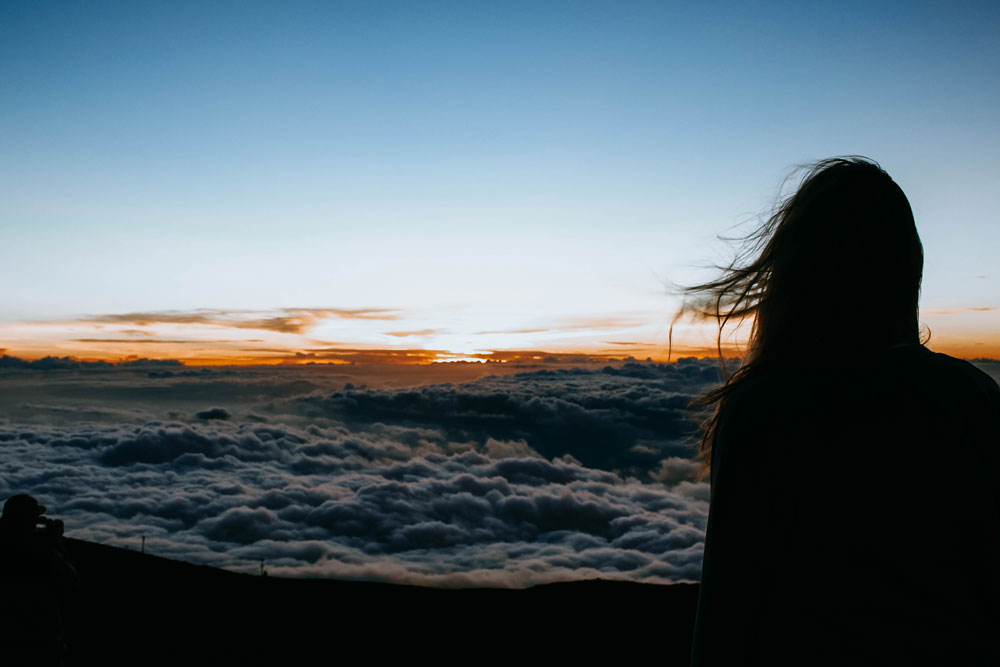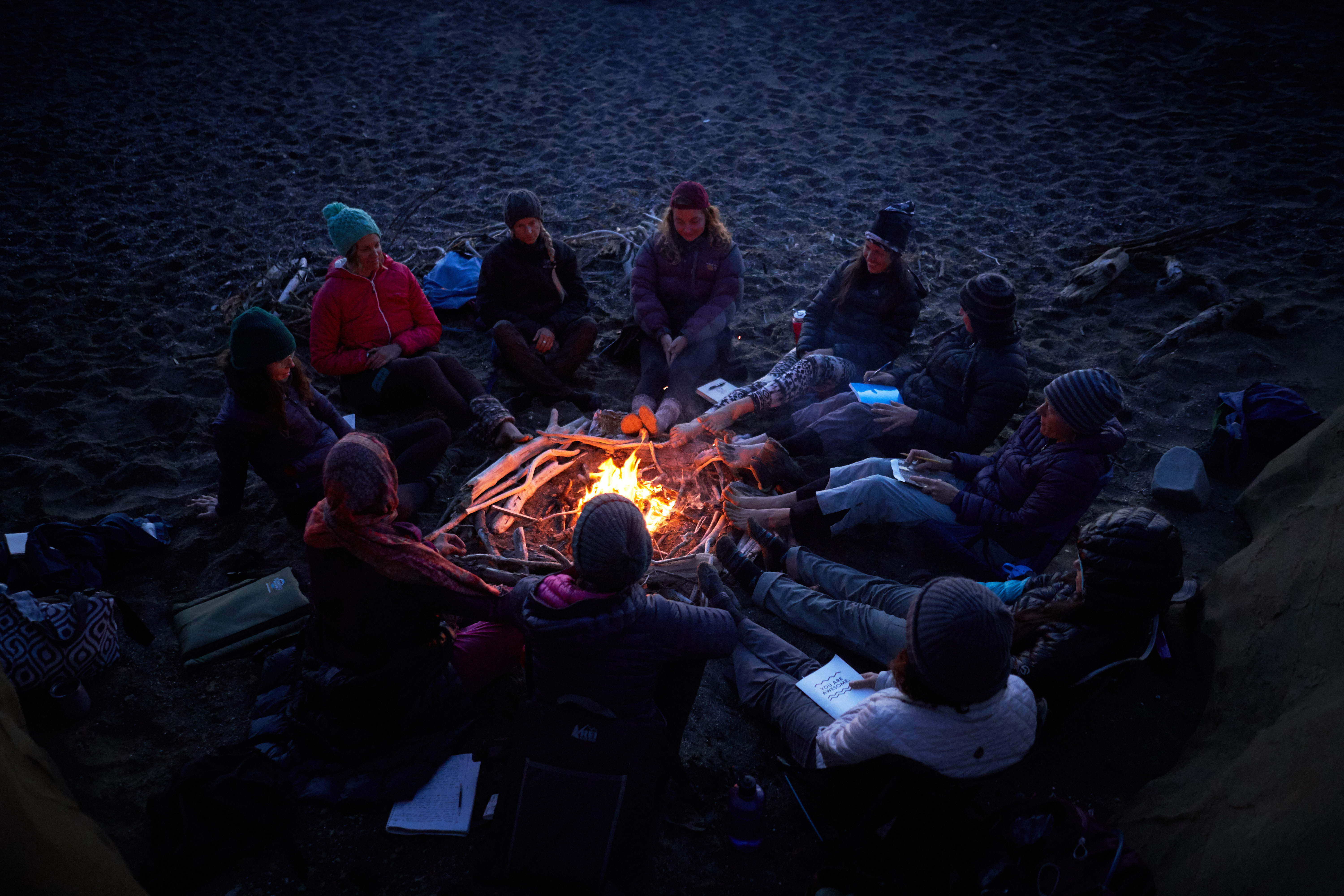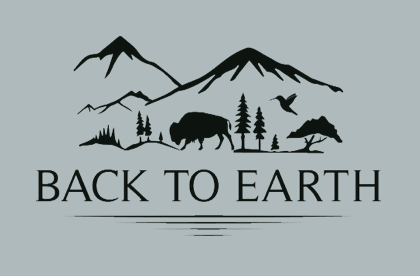 To support young women who want to develop personal and practical skills for navigating the transition between adolescence and adulthood.
To guide young women into a deeper and more empowered and sacred relationship with core aspects of themselves- their bodies, intuition, voice, agency, creativity, inner wisdom and sense of belonging.
To create a culture of support, inspiration and non-competition among young women.
To encourage young women to be honest, courageous and responsible in their words and actions.
To stoke and rekindle their sense of purpose, inspiration and creative agency.
To teach a model of leadership based on personal responsibility, humility, gratitude, and joy.
To redistribute access to wild places as a basic human need.
With questions for Sarah, please email [email protected].
Please note that payment plans are available. As is need-based scholarship assistance. Contact Sarah or Back To Earth to inquire. For more information about Back to Earth and their perennial W.I.L.D. programs for teenagers, GO HERE.
MEET YOUR GUIDES, ASK QUESTIONS AND LEARN MORE
Join guides Sarah Byrden and Jesse Sachs for a conversation about the power and role of wilderness immersion in adolescent development, particularly for girls, and learn more about this summer's W.I.L.D. for Young Women.
May 10th @ 7:30 pm MST via ZOOM
May 24th @7:30 pm MST via ZOOM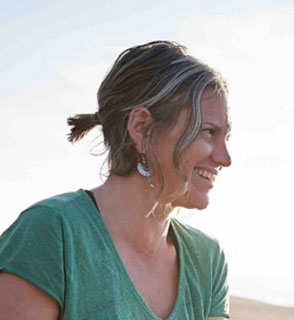 SARAH BYRDEN of THE ELEMENTAL SELF
She has been an experiential educator in wilderness, international, somatic and soul landscapes for over 21 years, is a two time TEDx presenter and carries over 2,500 hours of formal training in western and non-western healing modalities. Sarah has worked with thousands of students, ages 13-80, from Indonesia to the Himalayas, Coast to Coast in the United States, from college campuses to remote retreat settings, from remote jungles to deserts to mountains. She founded The Elemental Self in 2012 as a bastion of soul-centered work and is a tried, true and trusted master of her craft.
Sarah helps her students connect to the deeper truth and source in themselves so that they can live their lives as agents of change and creation in our world. She helps her students claim more agency, honesty and congruence, in their purpose, relationships and expressions.
Her work helps her students name their unnamed, speak their unspoken, claim their unclaimed and embrace their desires and gifts so that they can remember why they are here and what they have to give this world.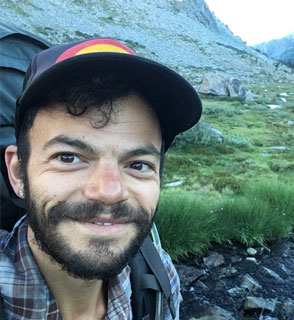 JESSE SACHS of BACK TO EARTH
Jesse is a passionate, nature-loving Renaissance man. He has spent hundreds of days backpacking, mountaineering, climbing and paddling – in the Yukon, North Cascades and the wilds of California. He has received extensive training in outdoor education, leadership and wilderness medicine from the National Outdoor Leadership School (NOLS). He is a certified Wilderness First Responder and has been trained in desert survival by the Boulder Outdoor Survival School.
Jesse has also kindled his passion for the natural world through a formal education in ecological design and the arts. He received a Permaculture Design Certificate from Bill Mollison in Australia and later received an MFA in Combined Media from Hunter College in Manhattan. His thesis project at Hunter consisted of a series of urban food-forests, participatory/educational paintings and a gallery exhibition of experimental cartography.
His broad experience connecting to and participating in nature serves as the foundation for his work as a guide and instructor. Contact him at [email protected]